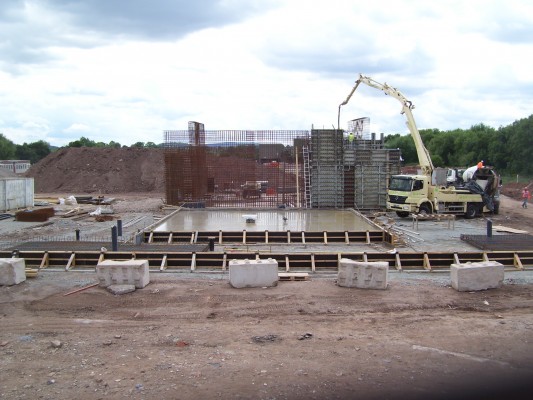 Wash Plant Facility, Hereford Quarries Ltd.
Main Contractor: K.F. Quinn Concrete Construction Ltd.
K.F. Quinn were appointed by the client to carry out the full package of works to include all groundworks and reinforced concrete works. The works included piling works, pile caps, base slabs, 2 concrete water tanks, (water tank and sludge tank), various walls and columns to carry the mechanical plant and conveyors, press pit walls (8 metres high). External yard slabs with plinths and upstands, all works were carried out within budget and ahead of programme.
K.F. Quinn carried out this project on a full supply package basis.
Wash Plant Facility Gallery