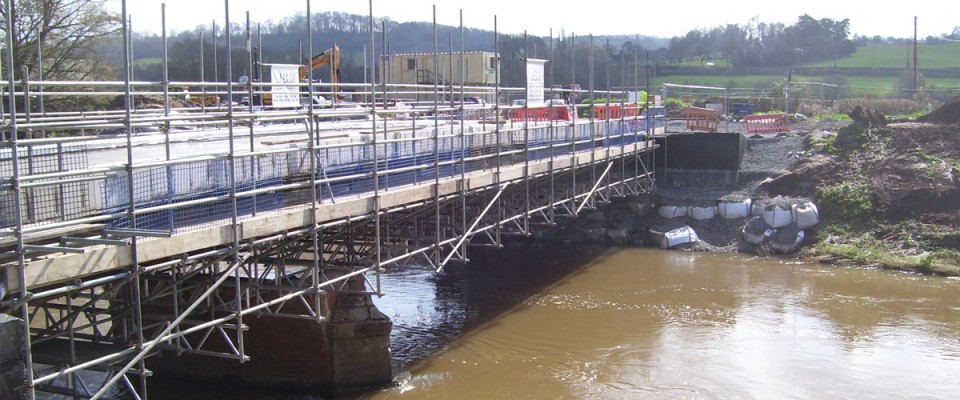 Eastham Bridge
Eastham Bridge
Main Contractor: Griffiths Contractors Ltd.
Due to the existing bridge being severely damaged by high floodwaters, K.F. Quinn were comissioned to construct the new replacement bridge structure over the River Teme.
K.F. Quinn constructed the pile cap bases and abutment walls to receive the steel beams, which were a single span deck length of 30 metres across the river. The deck was then constructed of an in-situ concrete deck with precast parapet beams.