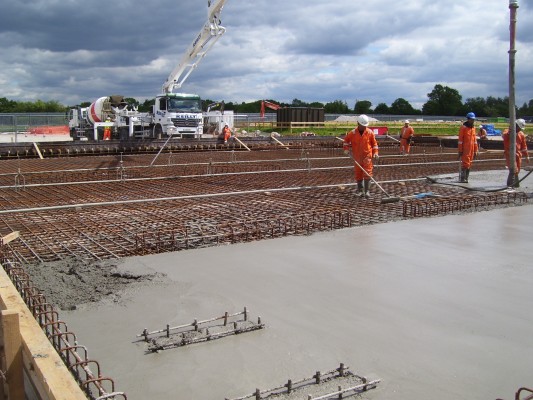 Lindis, Essar Oil Storage
Main Contractor: Harry Fairclough Ltd.
K.F. Quinn were nominated as the main contractors' preferred contractor on this high profile project. We were responsible for all of the temporary works designs and all reinforced concrete works on the project, which included the main process bund, all foundations in the process area, concrete access roads, electrical structure foundations and the Brine transfer area. Some of these structures and bases were spread out across open farm land and fields.
K.F. Quinn carried out these works on a labour, plant and formwork supply basis.
Lindis, Essar Oil Storage Gallery