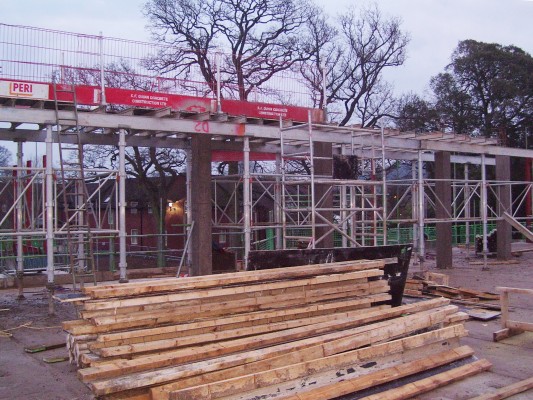 Concord College, Acton Burnell
Main Contractor: Pave Aways Ltd.
K.F. Quinn were appointed by the main contractor to carry out the reinforced concrete works on this new build state of the art science block building. We constructed the concrete columns, concrete frame and first floor radiused landing slab to the main entrance, together with 4no staircases with landings onto the main slab. We also carried out the works to form the powerfloated floorslabs to the plant rooms.
K.F. Quinn undertook these works on a full supply package basis.